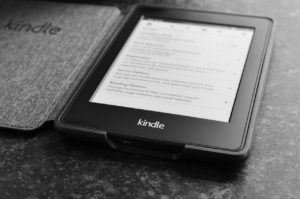 After watching the segment on 60 Minutes entitled "Huckleberry Finn" and the N-word debate, I became interested in finding an eBook edition on Amazon.com for my Kindle.  In the segment, the CBS correspondent discussed a decision to create an alternate version for the school system with the N-word removed.  I fully expected to see a few versions on Amazon's website but instead was lost in a sea of search results with what seemed like a confusing decision on which copy to choose.
Typing "adventures of huckleberry finn" into the Amazon's search engine delivers 279 results in the Kindle Store alone.  After reading some of the comments, it's clear others are also confused over which version to choose.  One version has multiple comments that describe having "missing passages," censoring more than just a word, with no mention of censoring in the description:
They go as far as removing Huck Finn's mention of wanting to die because he misses his friend Tom Sawyer and totally removing whole sentences for no obvious reason, even when considering their objective
Others describe versions that are skewed, strange horizontal formatting and improper line breaks.  My favorite comment starts like so:
Actually, I was really enjoying reading Mark Twain in bite sized niblets, but all of the sudden all my dreams were shattered. Now I realize that there is no 'The Adventures of Huckleberry Finn Chapters 11 to 15.' I have to get the entire book now.
At this point I'm exhausted and less interested in reading the book.  I narrowed it down to either reading the free version Amazon recommends (which is strangely broken up into books of 5 chapters each) and the Cambridge World Classics Edition.  At $0.99 the Cambridge Edition is unedited and has special Kindle enabled features, including interactive table of contents, text-to-speech capabilities which enable audio book features, as well as words that can be looked up on the Kindle supplied built in dictionary.
At this point I would pay substantially more if there were fewer crappy versions to choose from.
Cambridge World Classics Edition on Amazon: